SHINTAKU。 Is a personal business by Mutsuto Shintaku, who has been in the IT industry since the dawn of the web in the 2000s and has more than 10 years of experience as a web designer. Shinjo has been active as a contemporary artist for nearly 20 years both in Tokyo, Singapore and Los Angeles, and has a well-established reputation for his innovative works and ideas. (Reference: www.tomonishintaku.com)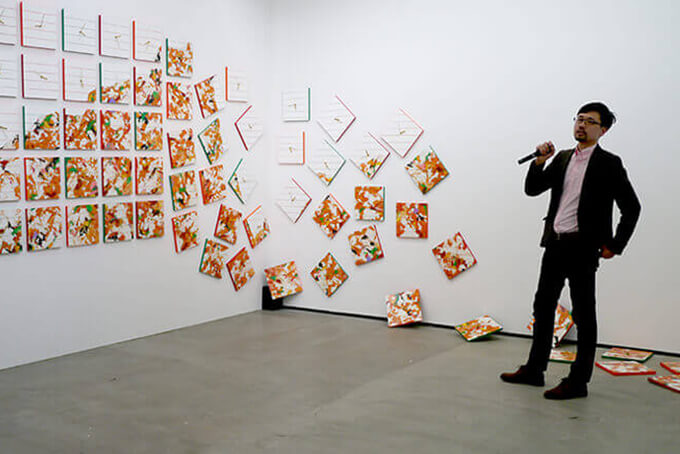 From art school to the IT industry
Born in Hiroshima Prefecture in 1982, it is an O-type, Ophiuchus. After graduating from high school, I spent some time in the local area, then went on to an art university in Fukuoka, Kyushu.
Professional with over 10 years of experience as a web designer.
I have been involved in web development and operation for more than 10 years at several companies mainly in Tokyo, have been in Singapore for about two years since 2018, and for less than two years in Los Angeles, I have gained experience with a local IT company overseas. I gave up. In 2012, I became a hobby student and entered the night club of Shinjuku Culinary School in Tokyo, where I got a cook's license for a year and a half with a full-time office worker and two pairs of straw.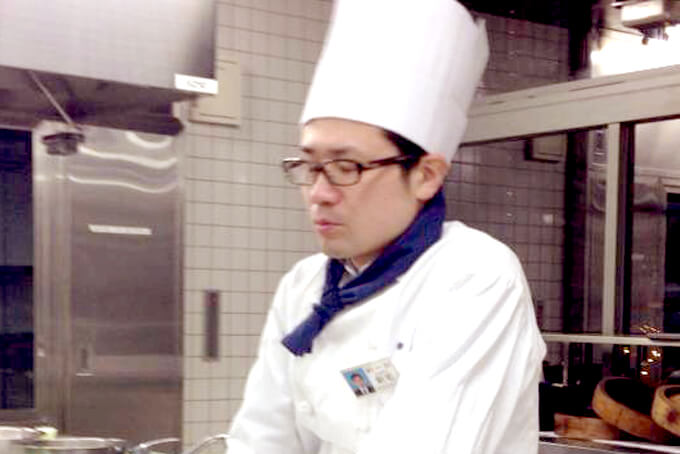 From office worker to freelance
So in 2020, a new coronavirus pandemic will occur in everyone's memory. After spending that time in the United States, which had the most infections and the highest death rate, he was independently freelanced after being ordered to work from home under the influence of the self-restraint issued all over California. I decided that.
Isn't it natural for anyone to find a way out of corporate life in an era when there is nothing certain? The corona mortality rate has left many people unemployed worldwide, making life unsustainable. Unemployment is dependent on the kind of industry, this is vague and uncertain luck. However, I think we should proactively extend that luck and make full use of it to survive. I thought so.
From WEB to paper media, contemporary art and writing
As for the business content, we mainly deal with WEB, access analysis, utilization of SNS, paper medium design to printing, we deal with overall creative. SHINTAKU. Unlike ordinary companies, does not accept business negotiations when there is something to sell. To the end, we will propose measures that meet the customer's purpose, such as increasing sales, raising name recognition, and increasing good reviews.
In the current world of WEB, if money is spent, it will never succeed. We are approaching the real world endlessly, and that trend will continue. We work with integrity and respond politely, looking at existing customers, new customers, and future customers. Yes, whether it is _ reality or the web, the only way to succeed is with such steady efforts.
Ordinary, decent, convincing work
Finally, when it comes to contemporary art and artists, I think that many people have an insane and unconventional image that deviates from the general public. However, based on the experience and track record of working as a company employee for a long time, we are fully prepared for hierarchical relationships, language, customer service, courtesy, and common sense, so please feel free to request. I also have a TPO, which is especially important when working as a company employee in Japan, also known as the ability to read between the lines. Contemporary art and business are different things, and there is no deviation from the general public where they are not needed. We look forward to your continued patronage without any misunderstanding.
SHINTAKU. The goal of

90% of those who operate some kind of service using the Internet such as blogs and websites on an individual scale is that they think they can operate, manage, grow and profit even with their own resources . Therefore, SHINTAKU is ideal. You will acquire the know-how to operate through the site yourself and in the future SHINTAKU. The goal is to have your hands separated, that is, to terminate the use.
Even if you do it yourself for 0 yen, if you ask someone, it will be several thousand yen
For that purpose, I will explain politely how I made a small update or correction and in the future, I hope you will be able to work on your own. Until now, I have received a wide variety of jobs, but half of them seemed to be sufficient for the customer themselves, such as correcting business hours, price corrections, and posting notices. There are quite a few cases in which such requests are paid by a few thousand yen, or even tens of thousands of money, almost by inertia.
Customers also become web professionals
In the coming era, touching the WEB by yourself will be a tremendous advantage. If you have a certain amount of WEB knowledge, you will be able to speak on an equal footing and obtain higher-level proposals regardless of the type of business you interact with. Of course, it would be great if you could let us continuously manage the operation and management. However, it seems true that almost all sole proprietors want to reduce costs such as websites and advertisements that are not directly related to their core business as much as possible.
I think that's a perfectly reasonable and correct idea. That is why SHINTAKU. We promise to disclose all work and avoid black boxing as much as possible. Moreover, I will explain why it takes so much time, why it costs so much, and all the causes of anxiety and dissatisfaction due to the opacity of the web, until you are satisfied.
WThe WEB world is not everything
The WEB is not magic. If you make a website, start a blog, tweet on SNS, it's not something you can do immediately. It's just a tool, a tool. That's why there are people who can use it well and people who cannot use it, and that becomes a difference in business. SHINTAKU. Provides an opportunity to use successfully.
SHINTAKU. About the logo
Almost all programming languages, including HTML and CSS, are based on alphabets and English. The same applies to Internet domains and URLs. In line with that, we, whose main business is WEB, expressed the real name Shintaku as SHINTAKU. However, even in an English-based world, Japan has its Japanese way of life and its characters.

For example, the website of a certain luxury jewelry brand looks beautiful, but the source code on the backside (the part that cannot be seen by general users) is made to be contrary to that. On the other hand, at a certain famous bento chain store in Japan, it looks ordinary and unpretentious, but the source code is really organized and beautiful. I put the Japanese punctuation mark, ".", at the end of SHINTAKU with the meaning and spirit of finding such an extremely Japanese job, with where to find it, and providing it to customers.
SHINTAKU。Outline
Company name

SHINTAKU。

Business form

Self-employed

Representative

Location

Hiroshima Japan

Business hours

10: 00-17: 00 (closed on Saturdays, Sundays, and holidays)

Business content

WEB site, EC site, blog production / maintenance, renewal, SNS operation, WEB advertisement operation, access analysis, LP / banner production, business card / brochure and other paper media design / production

Established

2020

e-mail