About us
Company Name

Godo Kaisha Shintaku

Representative

Mutsuhito Shintaku

Capital

1,000,000 Yen

Address

Headquarters: 4-14-5 Itsukaichi, Saeki-ku, Hiroshima-shi, Hiroshima
Netherlands Branch: Geelvinckstraat 42, 1901 AJ Castricum, Netherlands

Business hours

17: 00-23: 00 Excluding weekends and holidays

business

Website planning / production / maintenance / renewal, EC site construction (Shopify, BASE, etc.), LP (landing page) production, banner production, SEO / SEM measures, access analysis, UI / UX design in general

Establishment

2021/1/25

E-mail

Phone
SHINTAKU.

About the logo
Almost all programming languages, including HTML and CSS, are based on the alphabet and English.The same applies to Internet domains and URLs. Following that, our company, whose main business is the WEB, has expressed its real name, Shintaku, as SHINTAKU.However, even in an English-based world, Japan has a Japanese style and characters.

For example, the website of a certain luxury jewelry brand looks beautiful, but the source code on the back side (the part that is not visible to general users) is made contrary to it.On the other hand, at a famous bento chain store in Japan, the appearance is commonplace and unpretentious, but the source code is really neat and beautiful.I put the Japanese punctuation mark "." At the end of SHINTAKU with the meaning and spirit of finding such extremely Japanese jobs and places of failure and providing them to customers.
SHINTAKU.

Beginning
SHINTAKU.Started from a private company by Shintakutomoni, who has been in the IT industry since the dawn of the WEB in the 2000s and has more than 2021 years of experience as a WEB designer, and was incorporated in 20.Shintaku has been active in Japan and abroad for nearly XNUMX years as a contemporary artist, and has a reputation for innovative works and ideas. (reference:www.tomonishintaku.com)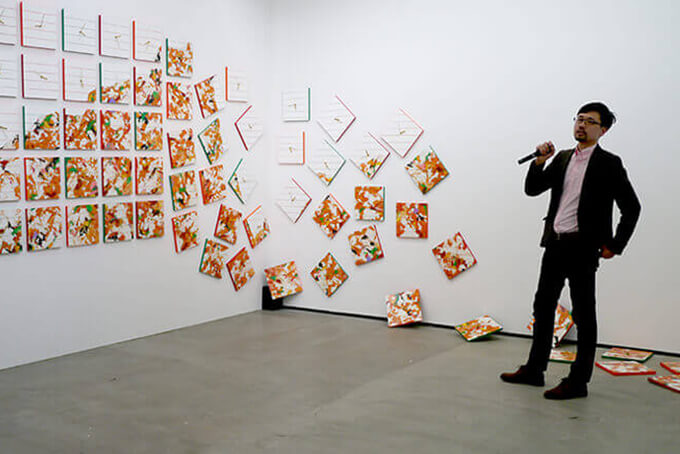 From art school to IT industry, to professionals with more than 10 years of web design experience
Born in Hiroshima Prefecture in 1982.Moved to Tokyo after graduating from art school in Fukuoka.I got involved and decided to enter the IT industry.I have been involved in web development and operation at multiple companies mainly in Tokyo for more than 2018 years, and since XNUMX I have gained experience at a local IT company for a full two years in Singapore and then a little less than two years in Los Angeles.
From office worker to freelance
In 2020, a new coronavirus pandemic will occur in everyone's memory.Working for a Japanese company in Los Angeles, I was ordered to work from home under the influence of a stay-at-home order issued throughout California.That was an opportunity to reconsider my life as an office worker.In an era when there is nothing certain, it seems natural to find a way that does not belong to a company.Many people around the world have lost their jobs due to the Corona disaster.It just happened that I didn't lose my job in that kind of industry, and it was just vague and uncertain luck.However, shouldn't we take advantage of this opportunity?With that in mind, I started a business.
One stop from planning to design, coding and implementation
Our business focuses on website design and development, as well as access analysis, SEO measures, SNS utilization, and web advertising operations.Godo Kaisha ShintakuWill propose measures that meet the customer's purpose, such as increasing sales and increasing good reviews.
A world where money doesn't say anything
It can be argued that the world of the WEB does not work as long as it costs money, and it is a best practice to earn popularity and trust little by little in good faith.Shintaku, a limited liability company, will create a website that maximizes and steadily brings out the appeal of your company while closely following the wishes of our customers.