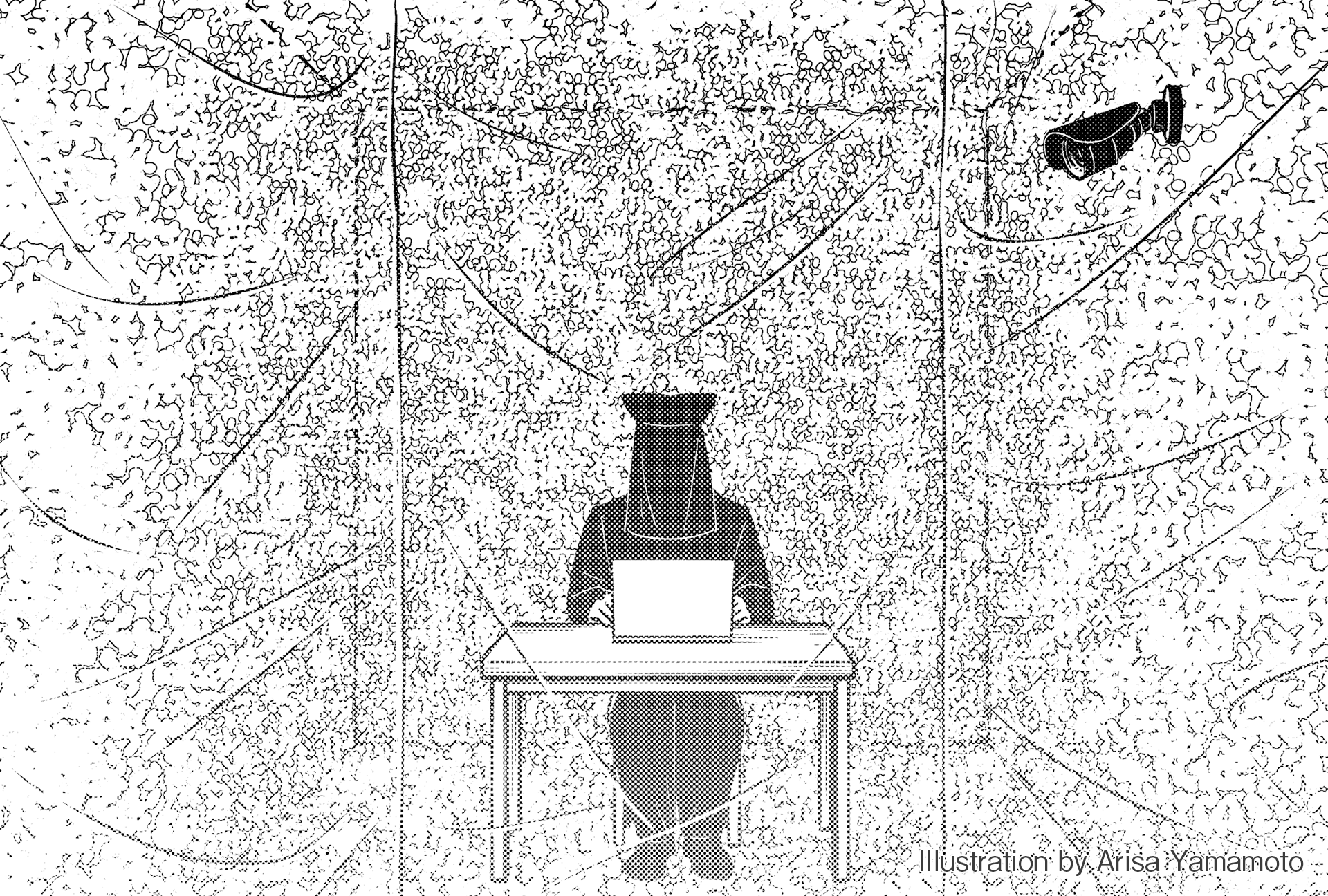 You could read this article in 12 min and 3 sec approx.
Along with the application plan for the Taro art Award, I will undertake web design related work under special conditions. It is a performance art that questions the meaning of modern labor; whether it works to as a physiological desire, a way to earn a living, or both, or something else.
*The Taro art Award is Japan's largest public exhibition of contemporary art. That's why I carry out such crazy plans like working for alomost free. Rest assured that you are not looking for profit.
I will accept business requests with an exceptional price of "rice one go" (1 cup uncooked white rice: about 45 JPY) in kind. Please check the terms and conditions carefully, and if you wish, please apply from the application form at the bottom.
Overview
SHINTAKU is a sole proprietorship whose main business is web design. I am a representative of the company and a contemporary artist. I usually perform web design related work in the production of "Contemporary Work"a which is the application plan for the 24th Taro Art Award. I usually work at 3,000 JPY (tax included) per hour, but for the project, I will work for "rice one go" (1 cup uncooked white rice: about 45 JPY) per hour. (Reference: Services and fees)
Tomoni Shintaku is a professional web designer with over 10 years of experience in domestic and overseas IT companies. You can see the details of his background here.
Application acceptance period

September 13, 2020 (Sun) -October 14, 2020 (Wed) 17:00 (JST)

Recruitment content

New website design / production, existing website renewal / correction / update, website speedup / loading speed improvement, access analysis, SEO measures, etc.

Qualification requirements

Individuals or groups (including for-profit companies) over the age of 20 who have no relationship or interest with Tomoni Shintaku. Those who can operate basic electronic devices such as PCs or smartphones and can communicate via e-mail or LINE.

Application fee

free

Work cost (only if adopted)

Work man-hours per hour: "rice one go" (1 cup uncooked white rice: about 45 JPY)
* Rice is limited to commercial packaging within an expiration date. If it is difficult to prepare the exact number of rice in general 5kg / 10kg bag, please pay an approximate value that exceeds the total number of rice (example: rice for 30 hours / 30 work man-hours). 5kg bag = about 33 go is a substitute).

Result announcement

Saturday, October 31, 2020 12:00 (JST)
Announced on this site and tomonishintaku.com. Those who have been selected will be contacted individually.
Application conditions
Applicants must not have any relationship and interests with the artist/web designer.
The name (or organization name), face photo or illustration of an individual (or representative), business request details and their deliverables can be made publicly available.
After announcing the adoption results, you can submit the details and requests , and comments (about 200 characters each) after the actual work is completed.
The project must be limited to 1 to 40 hours per person (or 1 group) in terms of work man-hours (example: a small website with 7 or 8 pages can be created).
For requests regarding existing websites and services in operation, please provide login information, etc.
Being able to operate basic electronic devices such as PCs or smartphones, and being able to communicate via e-mail or LINE is necessary.
A business request is made by the applicant (or the representative of the organization), and the purpose is not to transfer or sell the rights or deliverables to a third party.
WEB server usage fee (approximate: 500 JPY per month or more), original domain acquisition fee (approximate: 1,000 JPY or more per year), paid images, illustration materials, etc. If there is a server that has been acquired or is in use, you can continue to use any one as it is.
If it is adopted, you have to pay the half of rice in advance as a starting fee. (In the case of a project with 40 hours of work: half of 40 cup of rice in total = 20 cup of rice)
The ownership and copyright of all digital data produced in this case shall be owned by Tomoni Shintaku, and the transfer of FTP information, GIT editing history, backend data, etc. shall be charged individually.
To waive all claims, including claims for damages, regarding damages, losses, troubles, etc. that are directly or indirectly caused by this matter.
The request content does not violate public order and morals, and is not related to antisocial forces.
About the adoption criteria
The examination will be conducted strictly by Tomoni Shintaku, but I may not be able to meet your request due to having to consider the availability of the content of the request, the volume of work hours, and the balance of the entire project.
Please note that I cannot respond to inquiries regarding the reasons for the adoption results.
Number to be adopted:
About 5 to 10 cases. A total of 160 hours of work requests will be adopted in terms of work man-hours.
Work start date and delivery date
If you are selected at Taro Okamoto Museum of Art in Kawasaki City and Taro Okamoto Memorial Museum, the results are supposed to be announced in November 2020, the 24th Taro Okamoto Contemporary Art Award Exhibition will be held from late February to April 2021. Work on each project will be carried out and delivered within the earlier (planned) period.

In the case of a loss, I will respond to each project at any time under the same conditions as when all the selections were made, such as "rice one go" (1 cup uncooked white rice: about 45 JPY) per hour of work, within 4 months from December 2020 (same as the delivery schedule at the time of selection).
Based on the above conditions, please apply if you wish.
Application Form